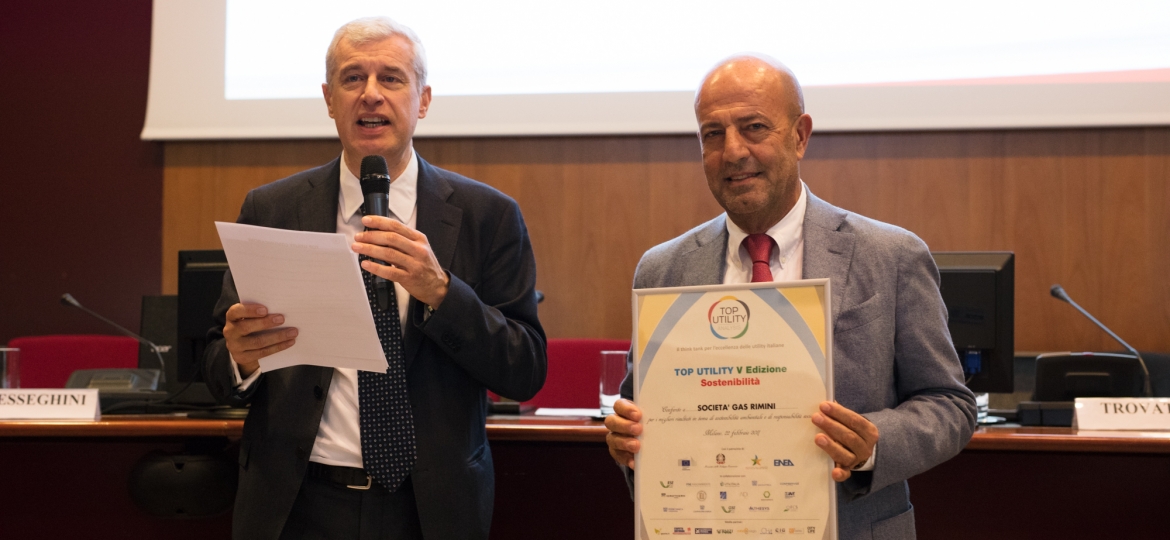 Società Gas Rimini (SGR) Group won the Sustainability Prize in the fifth Edition of TOP UTILITY, an event that points out the Italian excellences in the public utility services: electricity, gas, water and waste.
The recognition is given to the companies with best performance among the hundred of companies examined. In particular SGR Group has been awarded " for the best results with regards to environmental sustainability and social responsibility, once it has been assessed the complex of parameter, of actions and of business politics in these areas. The attention and the rootedness in the territory have joined an openness to the communities and a information's transparency".
The award ceremony, presented by the journalist Gianni Trovati from Sole 24 Ore, took place yesterday at the Chamber of Commerce in Milan.
SGR's CEO Bruno Tani, present at the ceremony, commented: "For utilities like our, reputation is very important because we enter in our clients houses non only with the bills but also physically when malfunctions and maintenance occur. It's essential that the client trusts who sends the bills, who manages installations that can be dangerous and can guarantee day by day the continuity of the services".